Calendar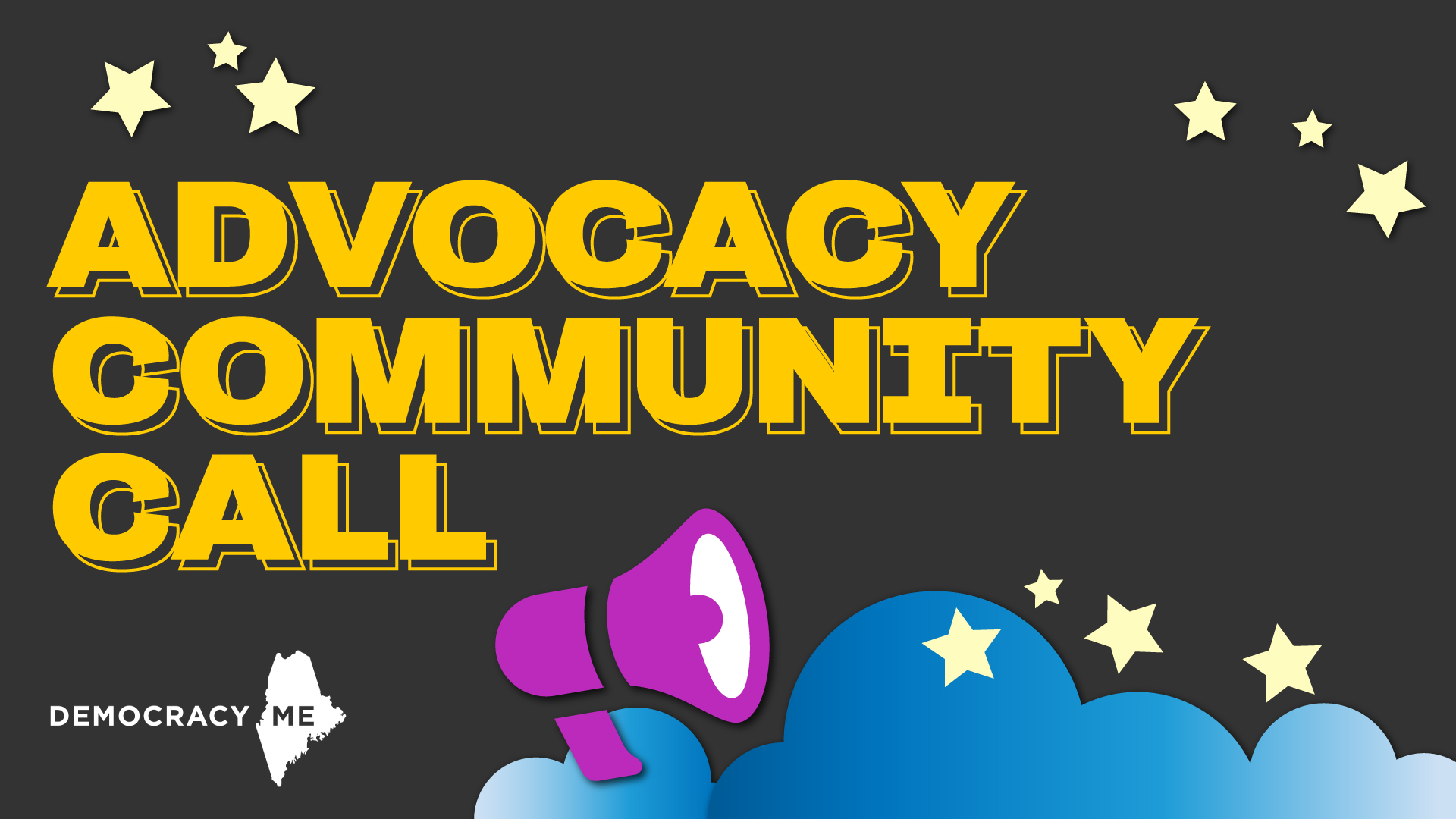 Advocacy Community Call
Tuesday, September 28 at 6:00 PM
We're gearing up for the fall and the next part of the 130th Legislative session. Join our growing community and hear from League experts on the issues (money in politics, voting rights, and democracy reform) we're tackling next.
---
Looking for past events? Click here.
Events per organization:
League of Women Voters of Maine
Maine Citizens for Clean Elections
Looking for something else? Contact us!